South Florida sent six high school football teams to Tallahassee last week to compete for the state championship. The results from the games are as follows:
St. Thomas Aquinas (Fort Lauderdale) defeated Edgewater (Orlando) for the Class 7A state title – the school's 12th – with a final score of 31-21 on Dec. 19.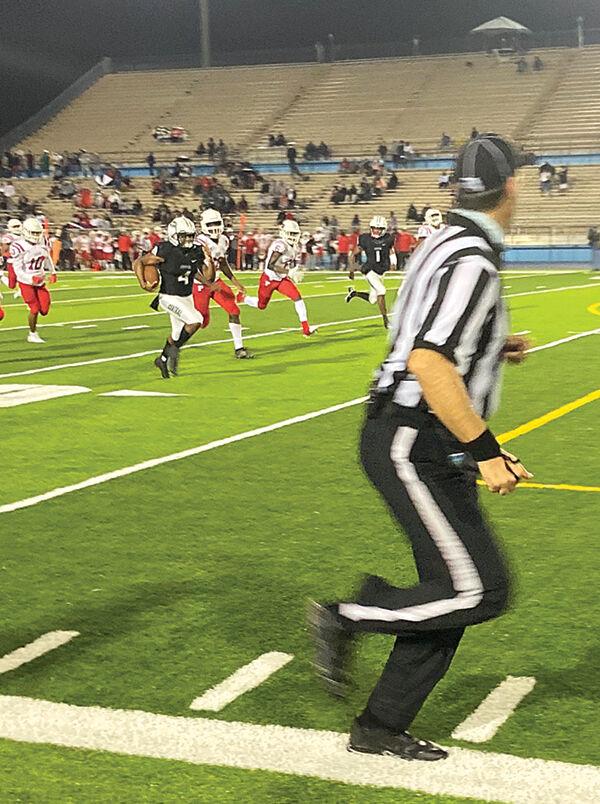 Miami Central demolished Lake Minneola 49-0 for the Class 6A title, the school's seventh, on Dec. 18. Central is now tied with Miami Northwestern for the most state titles in Miami-Dade County.
American Heritage (Plantation) defeated Rickards (Tallahassee) with a score of 24-6 for the Class 5A state title, also on Dec. 18.
The Class 4A title was claimed by Cardinal Gibbons (Fort Lauderdale) as they defeated Bolles (Jacksonville) 35-21 on Dec. 17.
Chaminade-Madonna (Hollywood) was defeated by Trinity Christian (Jacksonville) with a score of 25-22 on Dec. 16 in the Class 3A matchup, preventing Chaminade-Madonna from claiming a fourth straight state title.
And in the Class 2A state title game, Champagnat (Hialeah) defeated University Christian (Jacksonville) on Dec. 16 with a final score of 41-27, repeating its state championship victory.
The Miami Central Rockets arguably provided the most dominant play, led by sophomore quarterback Keywone "Lights Out" Jenkins, who completed eight passes out of 14 attempts for 160 yards and three touchdowns. Running back Amari Daniels, a recent Texas A&M signee, led all rushers with 172 rushing yards and two touchdowns. Class of 2022 running back Ghana Oho added 98 rushing yards and one touchdown as well.
Miami Central head coach Roland Smith stated after the game: "I just want to thank everybody back home who gave us this opportunity to opt in. We knew what kind of team we had, and we wanted to make sure we had a chance to defend our state championship."
With all games now completed, participation of Greater Miami Athletic Conference (GMAC) schools in future state series remains in jeopardy as the Tri-County Championships gain momentum. Having a championship game at your home field sounds very cost effective, but still – several schools and players relish the opportunity to compete for a state title.
You may wonder what the point is of competing in a state series when most of the schools that win end up being from South Florida. Will the GMAC allow those schools to opt into the state series again? Will the reign of the tri-county championship begin to take place? So many questions that will be answered in the coming months, but for now let's salute our schools and student athletes on their great accomplishment during these difficult circumstances.
Held at Traz Powell Stadium, the Tri-County Championships concluded this past week as well, with play from teams from across Miami-Dade (GMAC), Broward (BCAA) and Palm Beach counties that did not opt in to the state series.
The Columbus Explorers (Miami, 8A – Gold) defeated the Deerfield Beach Bucks 27-24 for the inaugural 8A-Gold Tri-County Championship. The North Miami Beach Chargers (6A-1A – Gold) were defeated by the Dillard Panthers (Fort Lauderdale) with a score of 32-6 for the inaugural 6A-1A Gold Tri-County Championship. And the Miami Norland Vikings (6A-1A – Silver) defeated the Coconut Creek Cougars 41-28 for the inaugural 6A-1A Silver Championship.