It all comes down to Super Bowl LV this Sunday.
For the first time ever, a host city team will be playing in the Super Bowl. This will be a matchup of the best of the best in the NFL between the defending Super Bowl champions Kansas City Chiefs and the Tampa Bay Buccaneers.
History will be made in this game as Tampa Bay quarterback Tom Brady looks to capture a seventh ring in his NFL-record 10th Super Bowl appearance, while Kansas City Chiefs quarterback Patrick Mahomes looks to win back-to-back championships as the youngest QB to appear in consecutive Super Bowls at the age of 25. Mahomes also has the chance to become the first Black quarterback to win back-to-back championships in the history of the NFL.
Brady is often referred to as the GOAT (Greatest of All Time) in the NFL. It can be difficult to define, but Brady is always in the mix and usually at the top of the conversation about the greatest résumés in the history of the sport. A baby newborn goat is called a kid, and that's exactly what Mahomes seems to embody. Now the face of the NFL, he's building an impressive résumé of his own and has one more challenge to overcome: beating the GOAT at his own game.
There is plenty of South Florida representation in the Super Bowl this year on both teams. For the Bucs there's Lavonte David, who played high school football at Miami Northwestern, as well as Antonio Brown and Carlton Davis, both of whom played high school football at Miami Norland. On the Chiefs, there's Rashad Fenton, who played high school football at Miami Carol City.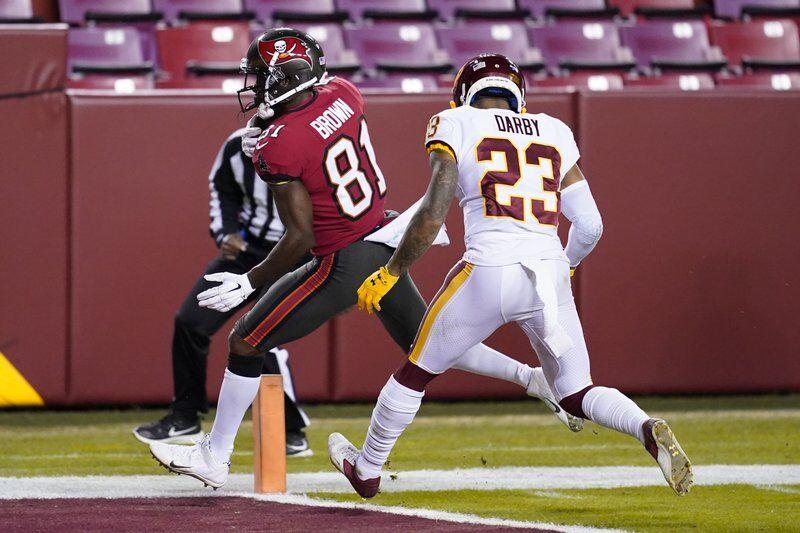 Fenton made a key play for the Kansas City Chiefs in the AFC championship against the Buffalo Bills with an interception in the final minutes of the fourth quarter, booking the Chiefs ticket to Tampa Bay. David and Davis have both played an important role in the defense this year for the Tampa Bay Buccaneers.
This season has been more of a redemption for Brown. He joined the Bucs during the season amid an eight-game suspension for violating the NFL's conduct policy. He's back in the NFL's good graces, for now, with the chance to add Super Bowl champion to his résumé. Adding that can certainly check off a feat needed for consideration in the Hall of Fame.
The last time the Kansas City Chiefs and Tampa Bay Buccaneers faced each other was in Week 12 this season, back on November 29, 2020. The Chiefs won that game by with a score of 27-24.
Super Bowl LV (55) will be played on Sunday, Feb. 7, 2021, in Tampa Bay, Florida. The game will be televised on CBS and kickoff is scheduled at 6:30 p.m. EST.