As the saying goes, "Never bet against Tom Brady." The Tampa Bay Buccaneers showed the world why that's the case during Super Bowl LV this past Sunday, with a dominating performance that defeated the Kansas City Chiefs 31-9. Brady's play validated his "GOAT" moniker by winning his 7th Super Bowl title, and now has more checks in that win column than any other player in NFL history.
The Bucs crushed it on offense, defense and special teams. Former Miami Norland Senior High School standout wide receiver Antonio Brown had five receptions for 22 yards and scored one touchdown for Tampa Bay. Defensively, former Miami Northwestern Senior High School standout linebacker Lavonte David had six tackles, while Brown's fellow Norland standout, cornerback Carlton Davis, delivered five tackles for the Bucs as the team limited the high-power offense of Kansas City Chiefs quarterback Patrick Mahomes to just three field goals and zero touchdowns.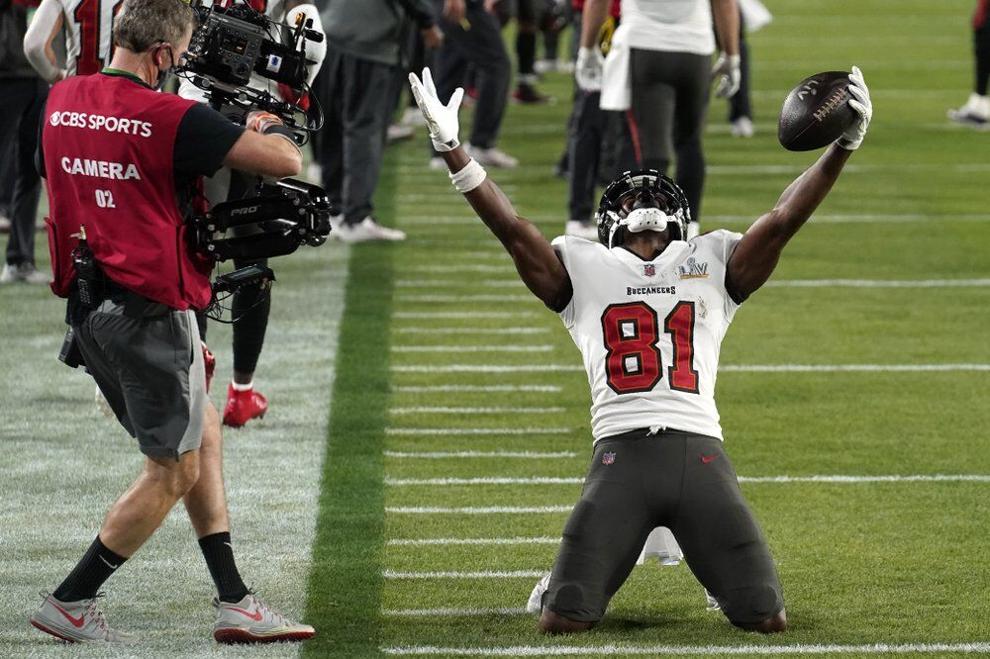 The Buccaneers are the only team in the NFL this year with an all-Black coordinator staff navigating the three main facets of the game: offense, defense and special teams. Former NFL quarterback Byron Leftwich is offensive coordinator; former Miami Dolphins interim head coach Todd Bowles is defensive coordinator; and former Miami Dolphins special team coordinator Keith Armstrong now fills that same role. Assistant head coach and run-game coordinator is Harold Goodwin. Tampa Bay also has two women coaches on staff: Maral Javadifar, assistant strength and conditioning coach, and Lori Locust, assistant defensive line coach.
During the Super Bowl trophy ceremony, Bucs head coach Bruce Arians stated: "This really belongs to our coaching staff and our players. This is your trophy. I did not do a thing. You guys won this game. You came together as a band of brothers and you made it happen."
But Arians did do something at the beginning of the season that made his team unique and provided several opportunities to individuals that typically get overlooked.
It was his objective to get the right people on board ahead of the 2020 season. He expressed that his experience in the league pushed him to build a unique coaching roster for the Bucs. When asked why he had hired an all-Black coaching unit, Arians said, "I think probably because I did not get a shot until I was 60, and Chuck Pagano had to get sick with leukemia for me to even become a head coach (Indianapolis Colts). I was a winning Super Bowl offensive coordinator (Pittsburgh Steelers Super Bowls XLI and XLIII) and didn't even get a phone call. So, the lack of opportunity I think has made me want to give more opportunities to more people."
Qualified Black NFL head coaching candidates continue to get snubbed, and as it continues to go on it becomes more obvious. The NFL recently adopted a resolution to the Rooney Rule to reward teams with draft compensation for developing Black coaches, on top of expanding interview requirements. However, that has not made an impact to date. Actions speak louder than mandates and words.
2020 NFL Honors
Seattle Seahawks quarterback Russell Wilson was named the Walter Payton NFL Man of the Year at the 2020 NFL Honors event, held on Super Bowl eve. The Payton award – established in 1970 and renamed in 1999, after the late Hall of Famer Chicago Bears running back – recognizes an NFL player for his excellence on and off the field. Wilson became only the second Black quarterback to win the award. The first was Warren Moon in 1989, when he was plating for the Houston Oilers.
No Miami Dolphins players or coaches took home any awards from the event.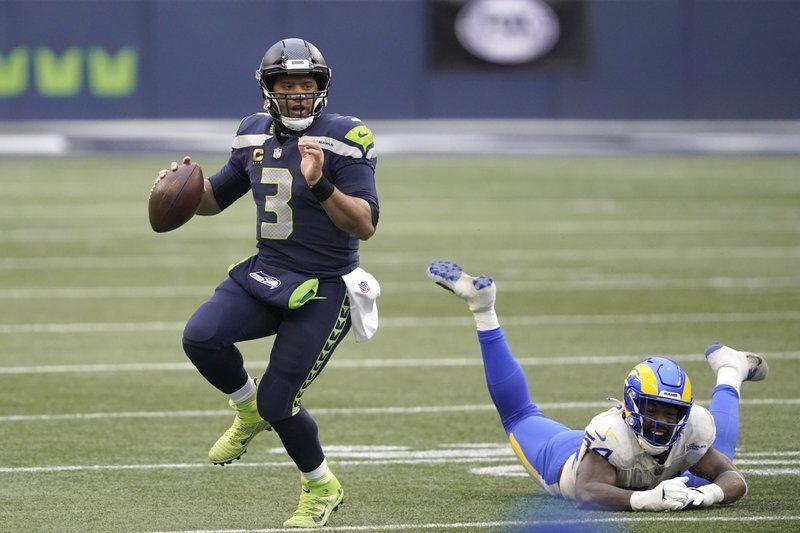 Other honorees of the night included Peyton Manning, Charles Woodson, Calvin Johnson, Drew Pearson, Alan Faneca, John Lynch, Tom Flores and Bill Nunn.
Nunn's selection to the NFL Hall of Fame is important, because he will be remembered for creating the backbone of the 1970s Pittsburgh Steelers dynasty. A former sportswriter at the Pittsburgh Courier, he joined the Steelers' scouting staff in 1967 after calling on the team to consider prospects from historically Black colleges and universities.
With the Steelers, Nunn was responsible for scouting and drafting the likes of L. C. Greenwood (University of Arkansas Pine Bluff), Mel Blount (Southern University and A&M College), Ernie Holmes (Texas Southern University), John Stallworth (Alabama A&M University) and Donnie Shell (South Carolina State University), all of whom more than contributed to Pittsburgh's four Super Bowl titles in six years in the 1970s.
Superbowl LVI is scheduled to be played on Feb. 6, 2022, at SoFi Stadium in Inglewood, California.